Quality and know-how from a single source

The history of a tree is written in its wood. Janua weaves these stories into benches with a wide variety of surfaces.

The stripped-back design of the SC 02 bench is in itself impressive at first glance. But closer inspection reveals captivating details, such as the subtle finger joint corner construction. Whether plain wood, partially upholstered, with or without a backrest — if you enjoy multifunctional seating, this bench was made for you.

The SC 41 table and SC 02 bench — Furniture working in perfect
Harmony! Elegance comes as standard.


The whole is more than the sum of its parts. Interior design also works on this holistic basis, with the joyful task of impressing people who recognise the character of furniture – and appreciate it.

Previous | Download |

Gallery | 3D-Database | Find Dealer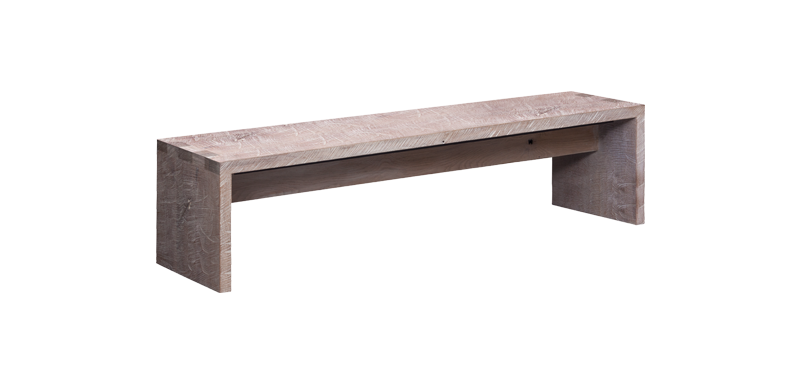 Benches / SC 02
Execution: Leached oak (shade white) chainsaw structure

Oak
Smoked oak (Edition Smoked oak)
Vintage oak (Edition Vintage oak)
Charburned oak (Edition Stefan Knopp)
Stained and lacquered oak
Walnut
| length | width | height |
| --- | --- | --- |
| 150 cm | 40 cm | 45 cm |
| 170 cm | 40 cm | 45 cm |
| 190 cm | 40 cm | 45 cm |
| 210 cm | 40 cm | 45 cm |
| 230 cm | 40 cm | 45 cm |
| 250 cm | 40 cm | 45 cm |
| 270 cm | 40 cm | 45 cm |
| 290 cm | 40 cm | 45 cm |
| length | width | height |
| --- | --- | --- |
| 150 cm | 46 cm | 45 cm |
| 170 cm | 46 cm | 45 cm |
| 190 cm | 46 cm | 45 cm |
| 210 cm | 46 cm | 45 cm |
| 230 cm | 46 cm | 45 cm |
| 250 cm | 46 cm | 45 cm |
| 270 cm | 46 cm | 45 cm |
| 290 cm | 46 cm | 45 cm |