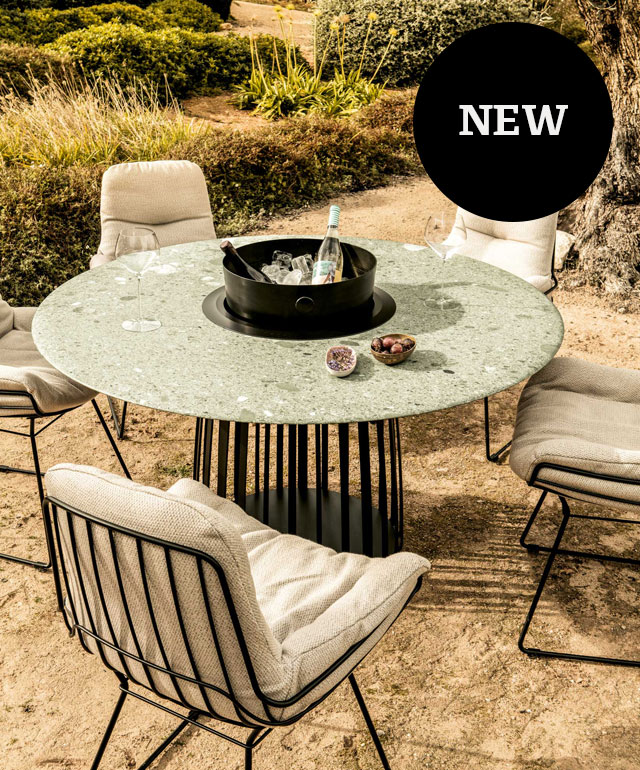 Edition Outdoor
BC 07 Basket ® Outdoor
From the cooperation with Big Green Egg, the most popular ceramic Kamado grill, this new round stone table grilling experience was born. The old Japanese Kamado tradtion, mixed with the innovative ceramic technology of NASA. The result is a perfect, modern outdoor cooking device: The Big Green Egg. For this Janua developed a 360° rotatable insert for the new Basket® Outdoor Table. Now you can experience a new communal barbecue with the whole family, friends and everyone you like to have around. This innovative and versatile outdoor table can easily be transformed from a practical barbecue table, to an outdoor table with Lazy Susan turntable, wine cooler or etagere.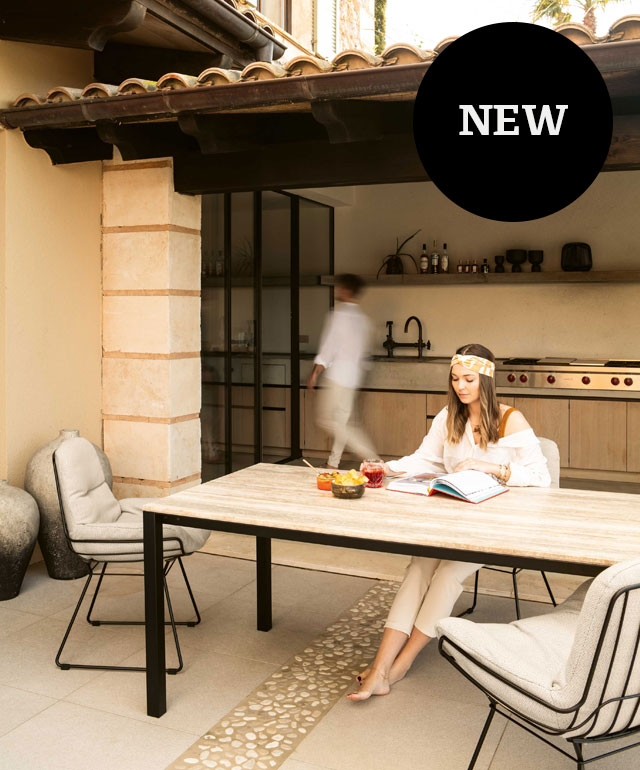 Edition Outdoor
S 600 Outdoor
The stylish S 600 table - now for indoors and outdoors alike. With a wooden top on a powder-coated V2A stainless steel frame, the S 600 appears light and elegant. The characteristic shadow gap can also be found on the S 600 Outdoor Table. In addition, the table top has constructive joints between blanks of different widths. A well thought-out concept in function and design. The joints are water permeable and the construction is dimensionally stable.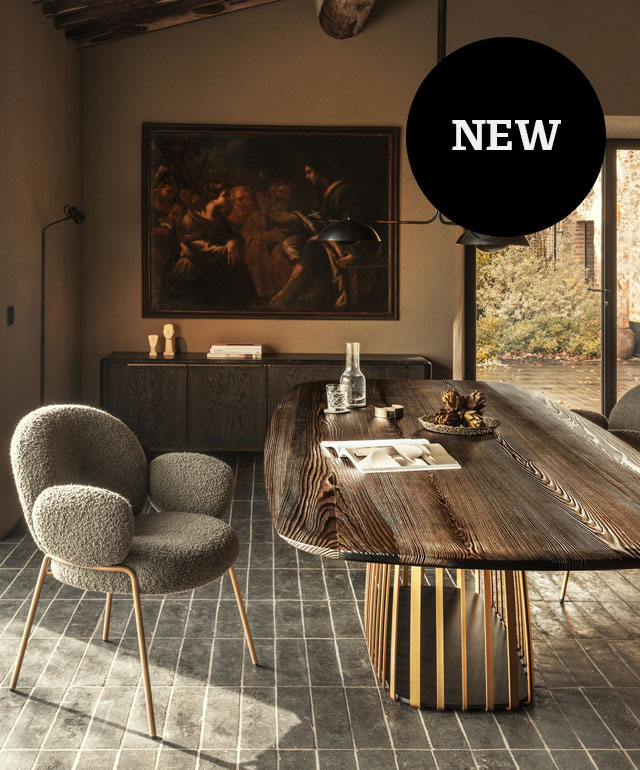 Table
BC 07 Basket ®
Birgit Hoffmann and Christoph Kahleyss managed to bend the struts just right to give the table its unique elegant form. The boat-shaped table top — a homage to the port city of Hamburg - rounds off the design and concept. All corners are rounded, consequently also the edge of the table. It follows the shape of a pebble, also called "pebble edge".
landing