Post

11. 01. 2018
Smoking
Smoaking oak created as a kind of random product, its origin is in the stables of the local farmers. Curious about the reason why oak beams and boulders stained so quickly and became so dark, it was investigated and found that the urine of horses and the gases of the cattle contain ammonia, which reacts with the tannic acid of the oak. The result is wood in a range of nuanced colours.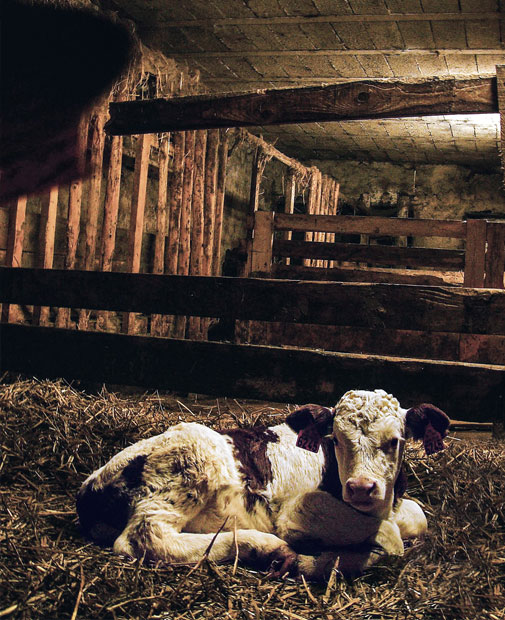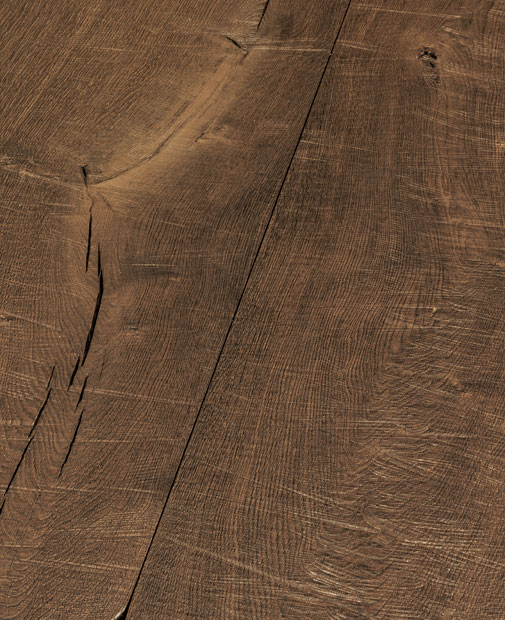 The quirks of nature
Nature likes to show the world it´s true self: extraordinary, untidy, imperfect. It leaves processes to chane, sugar-coating nothing. And it´s precisely this that helps create the absolutely astonishing. Just like smoked oak - a true quirk of nature.
Today, the chemical reaction from the cowshed is solved by technical means, of course: by treating the oak with ammonia, its wood assumes a brown, dark-brown to black hue. Its saturation, in turn, depends on the amount of tannic acid contained in the native oak. In addition, the reaction of the ammonia or ammonium chloride with the constituent parts of the wood forms age- and light-stable complex organic salts that make the wood more supple and at the same time more resistant and gives innovative German interior designers another fascinating method of surface refinement.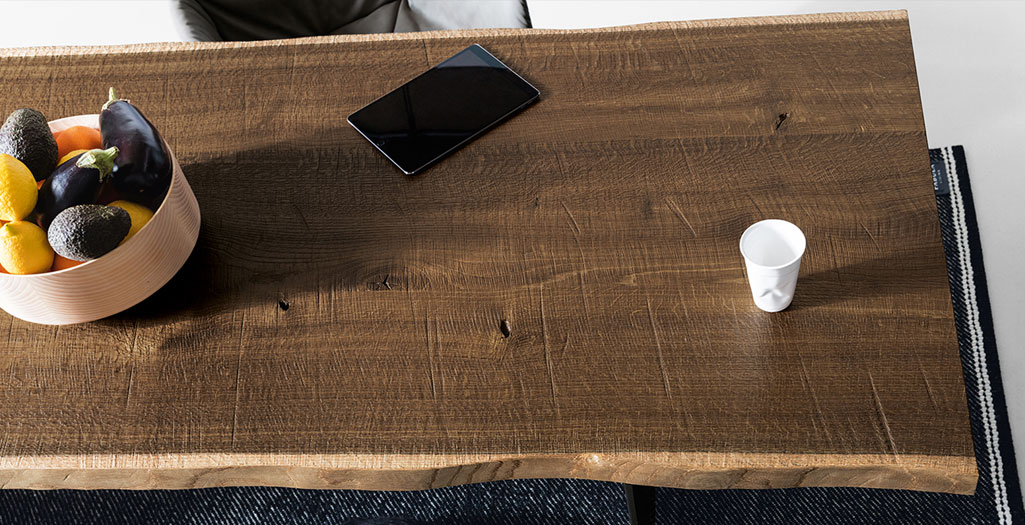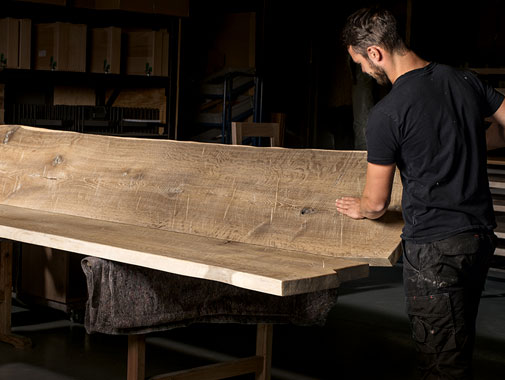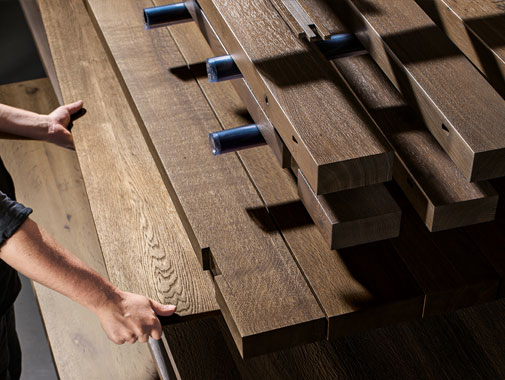 Ammonia reacts with the tannic acid of the oak and darkens the wood. Sapwood remains lightly coloured as it doesn´t contain any tannic acid.
#smokedoak